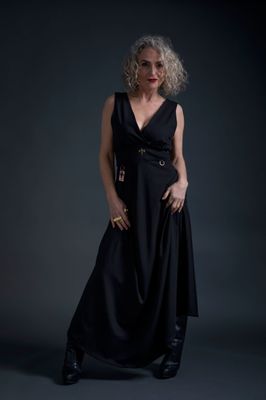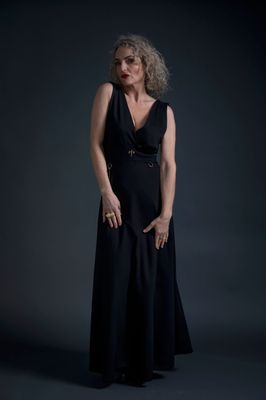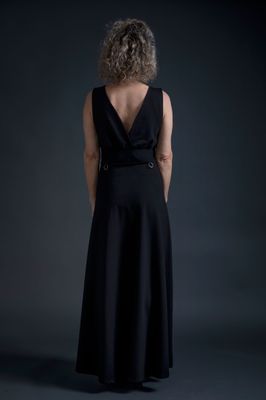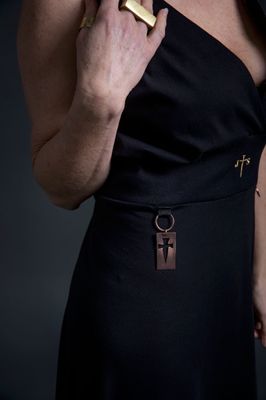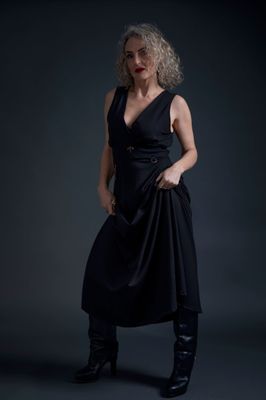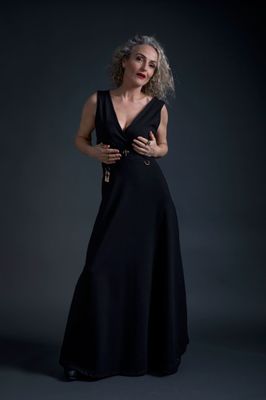 Nocturnal Obsidian Dress
Jane Sutherland
$320.00
or 4 interest free payments of $80.00 with
learn more
The Full length dress with metal detail is a stunning and edgy fashion statement that combines elegance with a touch of rebellion .
The combination of a classic silhouette with the individuality, quality and artistic expression found in Janes handcrafted copper metalwork set her pieces apart from mass produced designs. These handcrafted copper accents create a striking visual contrast with the ability to express individuality in empowering those who wear it.
Contact Jane for a shorter mid length option.
Composition Japanese organic cotton with antique gold JS embroidery on black lycra rib band . Handcrafted metalwork by Jane
Model height - 162cm
SKU: 10000-1-1