Small runs of carefully considered pieces:
A personal interpretation of metal and fabric.
Handcrafted jewellery.
In additon to chainmail neckpieces, Jane is currently creating new designs that showcase the beauty and versatility of recycled copper.
Choosing jewellery handcrafted in Janes Kingston workshop, you are not only acquiring a one-of-a-kind piece of art but also supporting sustainable practices in the fashion industry.
Join Jane in her mission to transform discarded materials into beautiful jewellery and make a positive impact on the enviroment.
Embrace the beauty of recycled copper and wear a piece of art that tells a story.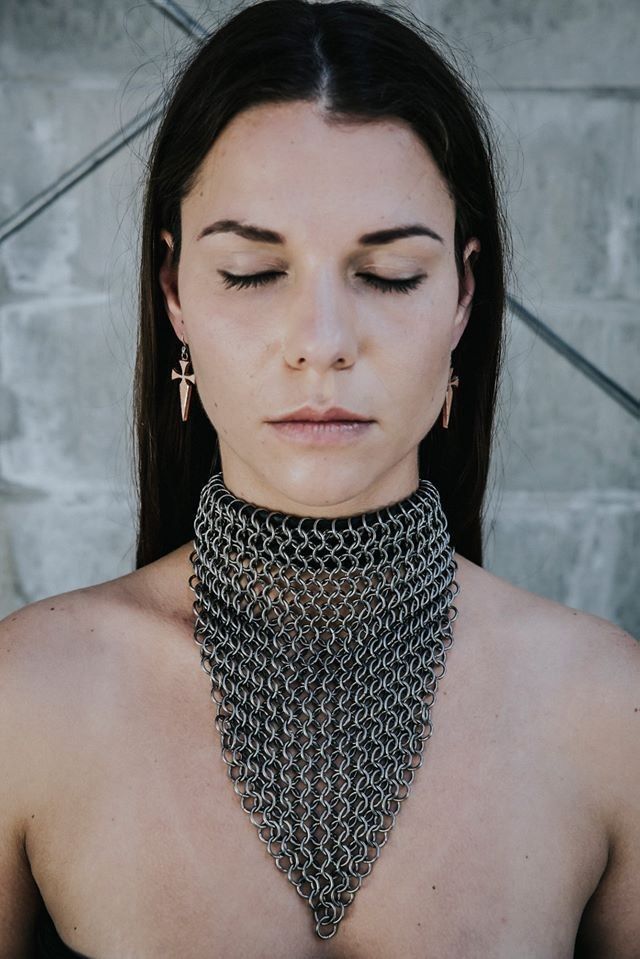 The allure of metalwork.
The inclusion of handcrafted metalwork details and the fascination with intergalactic worlds, combined with high quality ethically sourced fabrics serve as a canvas for a small but significant collection of Jane Sutherland designs.
Conscious Design
We love recycling, upcycling and ethical sourcing.
Slow Fashion
Designed to be forever pieces.
From
Aotearoa
All jewellery and apparel are designed and crafted in NZ.
JANE SUTHERLAND DESIGNS ARE REALISED AND MADE IN AOTEAROA.
ALL METALWORK IS CRAFTED BY HAND IN HER KINGSTON WORKSHOP.